Luxury Thrift Store & Atelier for the Creation of Unique Pieces
Projeto Design de Interiores para um Brechó & Atelier de Alta Costura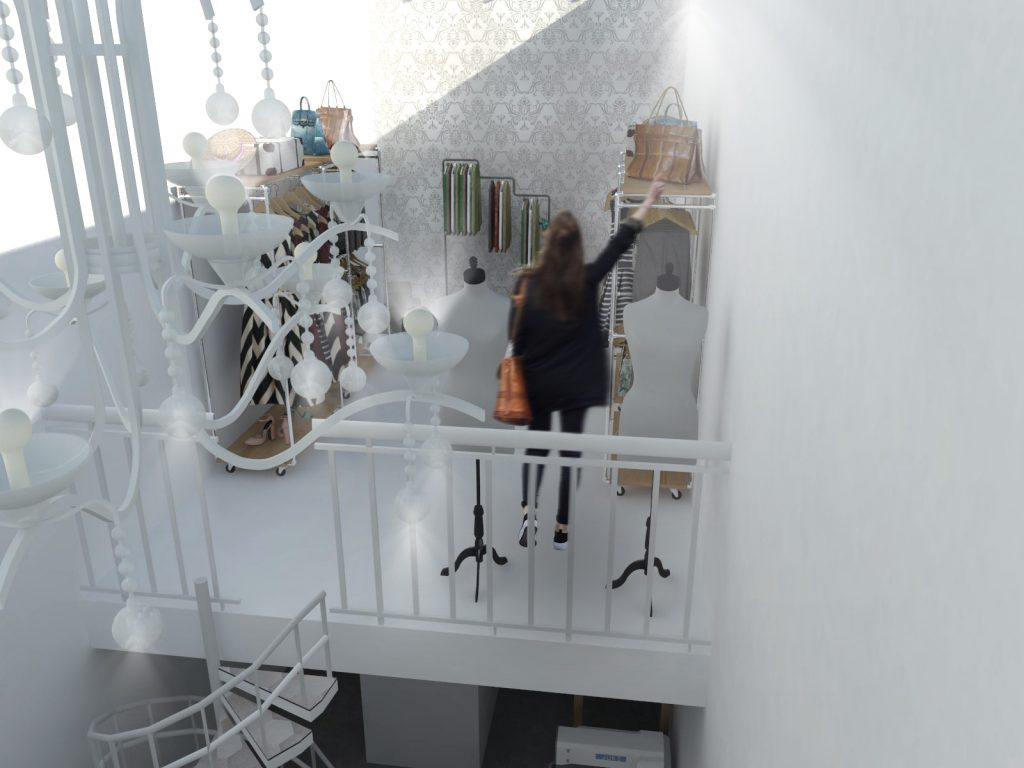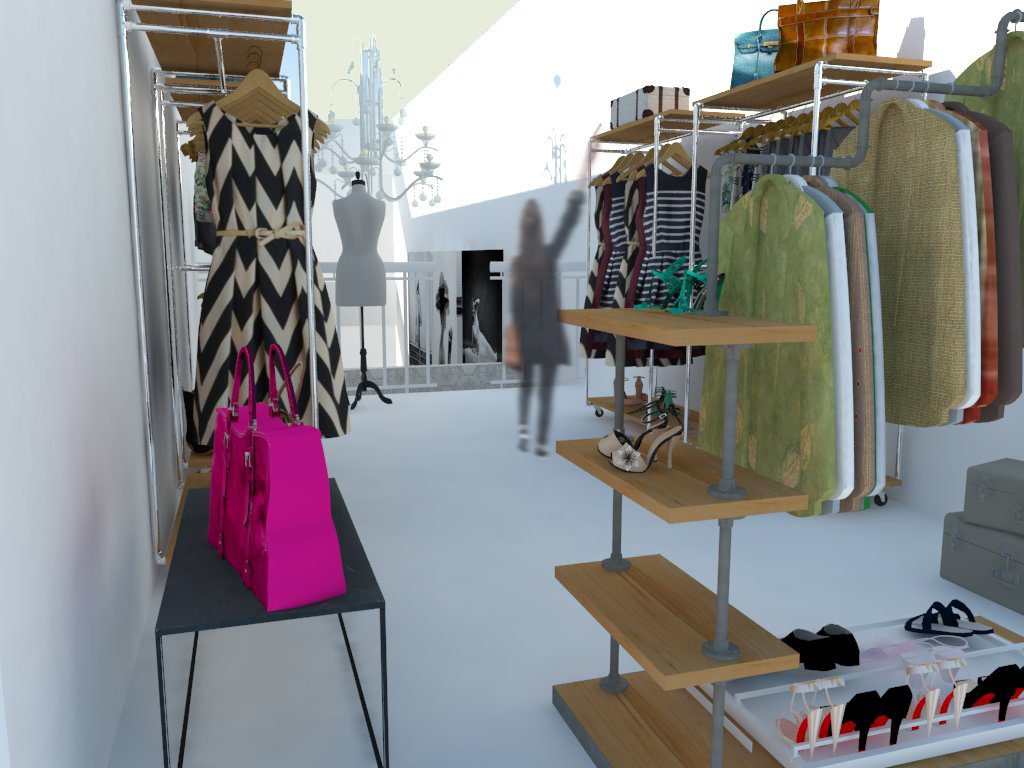 (PT) Nesse projeto o pedido do cliente era fazer uma mistura de atelier para criação de peças únicas e venda de roupas usadas em bom estado de conservação. Hoje em dia, os brechós de luxo estão em alta no mercado e sendo cada vez mais frequentado por pessoas que querem opções mais econômicas para comprar roupas de boa qualidade. A junção de um atelier e um brechó de luxo é a combinação perfeito, a fim de promover a interação de nichos de pessoas interessadas em roupas e acessórios para festas, eventos e aluguel de roupas. Novos estilos de consumo estão sendo inseridos no mundo e o que fizemos foi a junção de dois modelos de consumo que podem coexistir de uma maneira muito natural.
(EN) In this project the client's request was to make a mix of atelier for creation of unique pieces and sale of used clothes in good condition. Nowadays, luxury thrift stores are high in the market and are being increasingly frequented by people who want cheaper options to buy good quality clothes. The junction of an atelier and a luxury thrift store is the perfect combination in order to promote the interaction of niches of people interested in clothes and accessories for parties, events and rental of clothes. New styles of consumption are being inserted in the world and what we did was the combination of two models of consumption that can coexist in a very natural way.
(IT) In questo progetto la richiesta del cliente era quella di creare un mix di atelier per la creazione di pezzi unici e la vendita di abiti usati in buone condizioni. Al giorno d'oggi, i negozi di lusso di lusso sono alti nel mercato e sono sempre più frequentati da persone che vogliono opzioni più economiche per comprare vestiti di buona qualità. La congiunzione di un atelier e di un brechó di lusso è la combinazione perfetta per promuovere l'interazione di nicchie di persone interessate a vestiti e accessori per feste, eventi e noleggio di vestiti. Nuovi stili di consumo vengono inseriti nel mondo e ciò che abbiamo fatto è stata la combinazione di due modelli di consumo che possono coesistere in modo molto naturale.