About us
Chi siamo
Quem somos
We are a group of Italo Brazilian architects that seek to innovate the way of thinking of the space. Our designs enhance the environment and the way of thinking of each region. We always seek to incorporate new philosophies of modern and contemporary world in our projects. The world is in a constant environmental and social changes, we tried to keep up with these changes and build a space that can house these new philosophies.
Siamo un gruppo di Italo Brasiliani architetti che cercano di innovare il modo di pensare i spazi. I nostri disegni che permettono di migliorare l'ambiente e il modo di pensare di ogni regione. Cerchiamo sempre di incorporare nuove filosofie del mondo moderno e contemporaneo nei nostri progetti. Il mondo è in un costante cambiamento ambientale e sociale, abbiamo cercato di tenere il passo con questi cambiamenti e costruire uno spazio che può ospitare queste nuove filosofie.
Somos um grupo de arquitetos Italo Brasileiros que buscam inovar a forma de pensar o espaço. Nossos projetos valorizam o ambiente e o modo de pensar de cada região. Nós sempre buscamos incorporar novas filosofias do mundo moderno e contemporâneo em nossos projetos. O mundo está em uma constante mudança ambiental e social, nós tentamos acompanhar essas mudanças e construir um espaço que possa abrigar essas novas filosofias.
Our Team
Il nostro Team
Nossa Equipe
André Luiz de Magalhães
Senior Architect
Architteto Senior
Arquiteto Sênior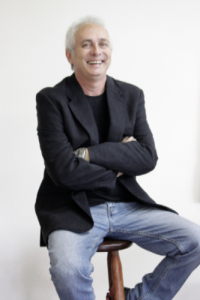 (EN) André is an experienced engineer, graduated in the 80's at the University of Alfenas, Minas Gerais, Brazil. He always had a deep contact with architecture and projects, even though he worked for many years with projects for industrial and agriculture industry.
His multidisciplinary background guided him to the architecture field in 2010, when he decided to pursue a second graduation degree in Architecture and Urban Planning, at the Universidade Catolica de Minas Gerais.
He has aquire on many areas including Science of food, engeneering, architecture, urban planning, 3D modeling, structure, etc, makes him able to think under different points of view and to project many types of spaces.
Currently he is the Head Architect of the Studio Civitare.
(IT) André è un ingegnere con esperienza, è laureato negli anni ottanta presso l'Università di Alfenas, Minas Gerais, Brasile. Ha sempre avuto un profondo contatto con l'architettura e progetti, anche se ha lavorato per molti anni con progetti per l'industria industriale ed agricolo.
Il suo background multidisciplinare lo guidò al campo dell'architettura, nel 2010, quando ha deciso di perseguire una seconda laurea laurea in Architettura e Urbanistica, presso l'Universidade Catolica de Minas Gerais.
La conoscenza che ha su molte aree di conoscenza tra scienza del cibo, ingegneria, architettura, urbanistica, modellazione 3D, struttura, etc, che lo rende in grado di pensare sotto diversi punti di vista e di proiettare molti tipi di spazi.
Attualmente è l'architetto capo dello studio Civitare.
(PT)André é engenheiro experiente, graduado nos anos 80 na Universidade de Alfenas, Minas Gerais, Brasil. Ele sempre teve um profundo contato com a arquitetura e projetos, mesmo que ele trabalhou por muitos anos com projetos para a indústria industrial e agrícola.
Seu currículo multidisciplinar o orientou para o campo da arquitetura em 2010, quando decidiu cursar um segundo grau em Arquitetura e Planejamento Urbano, na Universidade Católica de Minas Gerais.
O conhecimento que possui em muitas áreas do conhecimento, incluindo a Ciência da Alimentação, Engenharia, Arquitectura, Urbanismo, Modelação 3D, Estrutura, etc., o torna capaz de pensar sob diferentes pontos de vista e projetar muitos tipos de espaços.
Atualmente é o arquiteto-chefe do Studio Civitare.
Caroline Augusta Rogge Giudice
Full Post Architect
Architetto Intero
Arquiteta Plena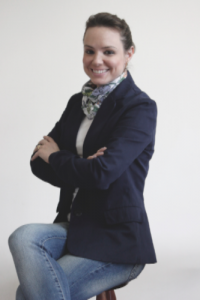 (EN) Caroline, Architect and Urban Planner, finished her studies in 2012 on the Pontificia Universidade Catolica de Minas Gerais. She started at the team before her graduation, as a trainee, and has been working with them team for more than ten years.
She participated of several projects within the Studio, including international partnerships with Africa, Asia, Europe, Latin and Central America.
Her main task is the development of the projects and the approval in the ministry of agriculture of Brazil. Her portfolio includes architectural projects to different constructions typologies (e.g. cultural complexes, museums, factories, theaters, cinemas, hotels, etc).
Her collaboration at the Studio Civitare is dedicated to architecture planning, interior design and landscape.
(IT) Caroline, architetto e urbanista, terminato gli studi nel 2012 presso la Pontificia Catolica sul dell'Università di Minas Gerais. Ha iniziato presso l'Ufficio Civitare prima della sua laurea, come apprendista, ed è stato lavorare con loro squadra per più di dieci anni.
Ha partecipato di diversi progetti all'interno dello studio, tra cui partnership internazionali in Africa, Asia, Europa, America Latina e Centrale.
Il suo compito principale è lo sviluppo di progetti e l'approvazione del ministero dell'agricoltura del Brasile. Il suo portafoglio include progetti architettonici a diverse tipologie di costruzioni (per esempio culturali complessi, musei, fabbriche, teatri, cinema, alberghi, ecc.)
La sua collaborazione presso lo Studio Civitare è dedicato all'architettura pianificazione, design d'interni e del paesaggio.
(PT) Caroline, Arquiteta e Urbanista, terminou seus estudos na Pontifícia Universidade Católica em 2012, de Minas Gerais. Ela começou no Escritório Civitare antes de sua graduação, como estagiário, e tem vindo a trabalhar com eles para amoras equipe do que dez anos.
Participou de vários projetos dentro do estúdio, incluindo parcerias internacionais para a África, Ásia, Europa, América Latina e América Central.
Sua tarefa principal é o desenvolvimento de projectos ea aprovação no Ministério da Agricultura do Brasil. Seu portfólio inclui projectos de arquitectura para diferentes tipologias de construções (por exemplo, complexos culturais, museus, fábricas, teatros, cinemas, hotéis, etc).
Sua colaboração no Studio Civitare é dedicada ao planejamento de arquitetura, design de interiores e da paisagem.
Gabriela Virgínia de Magalhães
Junior Architect and Urban Planner
Junior architetto e urbanista
Arquiteta Junior e Urbanista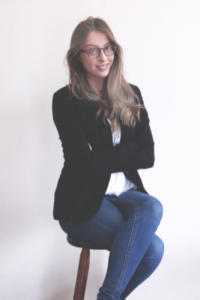 (EN) Gabriela, graduated in Architecture and Urbanism in 2015 at Pontificia Universidade Católica of Minas Gerais, has a series of specialization courses. Among them, Interior Design, Photography, Cinema and Landscape Design. She chose this occupation because she has always enjoyed experimenting and innovating. In the first years of college, she worked as a trainee in a magazine in the position of Photographer. While, she still studying Architecture, she participated in an exchange bilateral program with Politecnico di Torino and studied for five months in Turin, Italy. Today she works with 3D production for architecture and the creation of architectural projects. Her passion for art and design makes spaces unconventional. She recently concluded her specialization in Interior Design. She also has a specialization in Landscape Design by the Centro Universidade de Belas Artes of São Paulo. She has participated in workshops of Image and Photography in Photography Festivals and Free Courses in Cinema and Cultural Production.
(IT)Gabriela, si laurea in Architettura e Urbanistica nel 2015 presso l'Università Cattolica di Minas Gerais, ha una serie di corsi specializzati. Tra questi, Interior Design, fotografia, film e paesaggistica. Ha scelto questa professione da sempre amano sperimentare e innovare. Nei primi anni di college, lavora come apprendista in una rivista e ha ricoperto la carica di germogli. Anche quando gli studi di architettura, ha partecipato a uno scambio in un programma bilaterale con il Politecnico di Torino e ha studiato per cinque mesi a Torino, Italia. Ora funziona con la produzione 3D per l'architettura e la realizzazione di progetti di architettura. La sua passione per l'arte e il design permette gli spazi non sono convenzionali. Attualmente sta specializzando in Interior Design. Essa ha anche esperienza nel paesaggio del Centro Universitario di Belle Arti di San Paolo, la partecipazione a workshop immagine e fotografia in Foto Festival e corsi gratuiti di cinema e produzione culturale.
(PT) Gabriela, formada em Arquitetura e Urbanismo em 2015 pela Pontifícia Universidade Católica de Minas Gerais, possui uma série de cursos de especialização. Entre eles, Design de interiores, Fotografia, Cinema e Paisagismo. Escolheu essa profissão por gostar sempre de experimentar e inovar. Nos primeiros anos de faculdade, estagiou em uma Revista e ocupava o cargo de Fotografa. Ainda quando cursava Arquitetura, participou de um Intercâmbio em um programa bilateral com a Politecnico di Torino e estudou durante cinco meses em Turim, na Itália. Hoje trabalha com a produção 3D para arquitetura e na criação de projetos arquitetônicos. Sua paixão pela arte e design possibilita que os espaços não sejam convencionais. Atualmente está se especializando em Design de Interiores. Possui também especialização em Paisagismo pelo Centro Universitário de Belas Artes de São Paulo, participações em workshops de Imagem e Fotografia em Festivais de Fotografias e Cursos livres em Cinema e produção cultural.
Ana Vitória Tereza de Magalhães
Trainee Architect
Apprendista Architetto
Arquiteta Trainee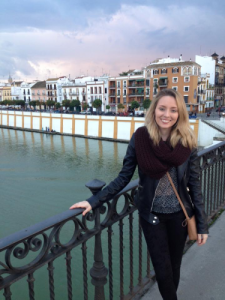 (EN) Ana Vitoria is a correspondent Architect of the office currently living in Europe. She has been working for the Studio since 2009.She graduated at Pontificia Universidade Catolica of Minas Gerais in Architecture and Urbanism.
Currently she is a Trainee at the European Commission in Brussels, and Master student of the Master on on Maritime Spatial Planning, within the University of Seville, University of Azores and IUAV Venice.
Her first international experience started inside of the Office, when in 2009 the team participated of a International Competition in Architecture, to Evolo Magazine. After this experience, the competitions at the Studio started to became an everyday routine, also an international experience.
She awarded a scholarship to study in Italy in 2013, and during one year she held her studies at the Politecnico di Torino.
She has also participated in volunteering groups for urban planning and urban intervention, during her college years in Poços de Caldas, those experiences include the implementation of the first Parklet Unit in Poços de Caldas within the Trama Acao Urbana Group in 2014.
(IT) Ana Vitoria è un corrispondente del Architetto Attualmente vivono in Europa. Ha lavorato per lo Studio dal 2009 Durante i suoi studi presso la Pontificia Università Cattolica di Minas Gerais.
Attualmente è un tirocinante presso la Commissione Europea a Bruxelles, e studente Maestro del master sulla pianificazione, presso l'Università di Siviglia, Università di Azzorre e IUAV di Venezia.
La sua prima esperienza internazionale avviato all'interno dell'Ufficio, quando nel 2009 la squadra ha partecipato del Concorso Internazionale di Architettura, per Evolo Magazine. Dopo questa esperienza, le gare presso l'Ufficio ha iniziato a diventare la routine di tutti i giorni, anche le esperienze internazionali.
Lei Ottenuta una borsa di studio per l'Italia nel 2013 e durante un anno ha tenuto i suoi studi presso il Politecnico di Torino.
Ha partecipato a gruppi di volontariato anche per la pianificazione urbana e intervento urbano, Durante gli anni del college a Pocos de Caldas, Quelle esperienze comprendono l'attuazione della prima Parklet Unità di Pocos de Caldas All'interno della Trama Urbana Action Group nel 2014.
(PT) Ana Vitória é arquiteta correspondente do escritório actualmente e vive na Europa. Ela trabalhou para o estúdio desde 2009 Durante seus estudos na Pontifícia Universidade Católica de Minas Gerais.
Atualmente, ela é estagiária na Comissão Europeia, em Bruxelas, e Mestranda do curso de Mestrado de Planejamento, dentro da Universidade de Sevilha, Universidade dos Açores e IUAV de Veneza.
Sua primeira experiência internacional começou no interior do escritório, quando em 2009, a equipe Participou de uma Competição Internacional de Arquitetura, para a Evolo Magazine. Depois desta experiência, as competições do Escritório começou a se tornar em rotinas diárias, também as experiências internacionais.
Ela recebeu uma bolsa para a Itália em 2013 e durante um ano ela realizou seus estudos no Politecnico di Torino.
Além disso, ela tem participado de grupos voluntários para planejamento urbano e intervenção urbana, Durante seus anos de faculdade em Poços de Caldas, Essas experiências incluem a implementação da primeira Unidade de Parklet de Poços de Caldas, junto do grupo Trama Ação Urbana Grupo em 2014.
Keziah Virgínia de Magalhães
General Menager & Photographer
Direttore Generale & Fotografo
Gerente Geral & Fotógrafa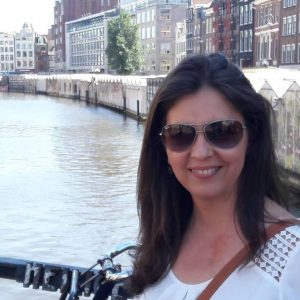 (EN)Keziah is working at the Office since the beginning of her career she is responsible for the human resources and management of the Studio.
Her main background is Pedagogy, although she has been working with management for more than 20 years. She also had contact with different areas of knowledge such as Photography, and today she is leading the social media management of the Studio Civitare.
Recently she awarded a Photography Competition, the theme was about architecture and landscape.
(IT)Keziah sta lavorando presso l'Ufficio fin dall'inizio della sua carriera è responsabile per le risorse umane e la gestione dello Studio.
Il suo background principale è Pedagogia, anche se lei ha lavorato con la gestione di più di 20 anni. Ha anche avuto contatti con diversi settori della conoscenza come la fotografia, e oggi è il principale gestione dei social media dello Studio Civitare.
Recentemente ha Ottenuta la competizione per i fotografi, il tema era di architettura e paesaggio.
(PT)Keziah está trabalhando no escritório desde o início de sua carreira, ela é responsável pelos recursos humanos e gestão do Studio.
Seu formação profissional é em Pedagogia, embora ela tem vindo a trabalhar com a gestão há mais de 20 anos. Além disso, ela teve contato com diferentes áreas do conhecimento, como a fotografia, e hoje ela está conduzindo o gerenciamento de mídia social do Estúdio Civitare.
Recentemente ela foi premiada em uma competição para fotógrafos, o tema foi sobre a arquitetura ea paisagem.